Welcome note to Students and Parents
Dear Parents and Students,
Welcome to European Piano Academy (EPA), a team of Sydney's and Melbourne's premier teachers for piano lessons, musicianship music theory to students of all levels and ages.
Our piano teachers are chosen on the basis of their performance and music education qualifications. In addition, we take into account their passion and ability to help students reach their goals. Most of our teachers are also actively involved in performing – be it classical, jazz or contemporary music.
We consider it a privilege to teach music, and look forward to providing you with the high quality of tuition that we are recognised for.
In return, we appreciate commitment from our students and support from parents. We have found this contributes greatly to the enjoyment of learning and achieving results.
If you have further enquiries please email us:
[email protected]europeanpianoacademy.com.au
Or call us on: 0415 479 996
We hope learning with us will be a most enjoyable and memorable experience.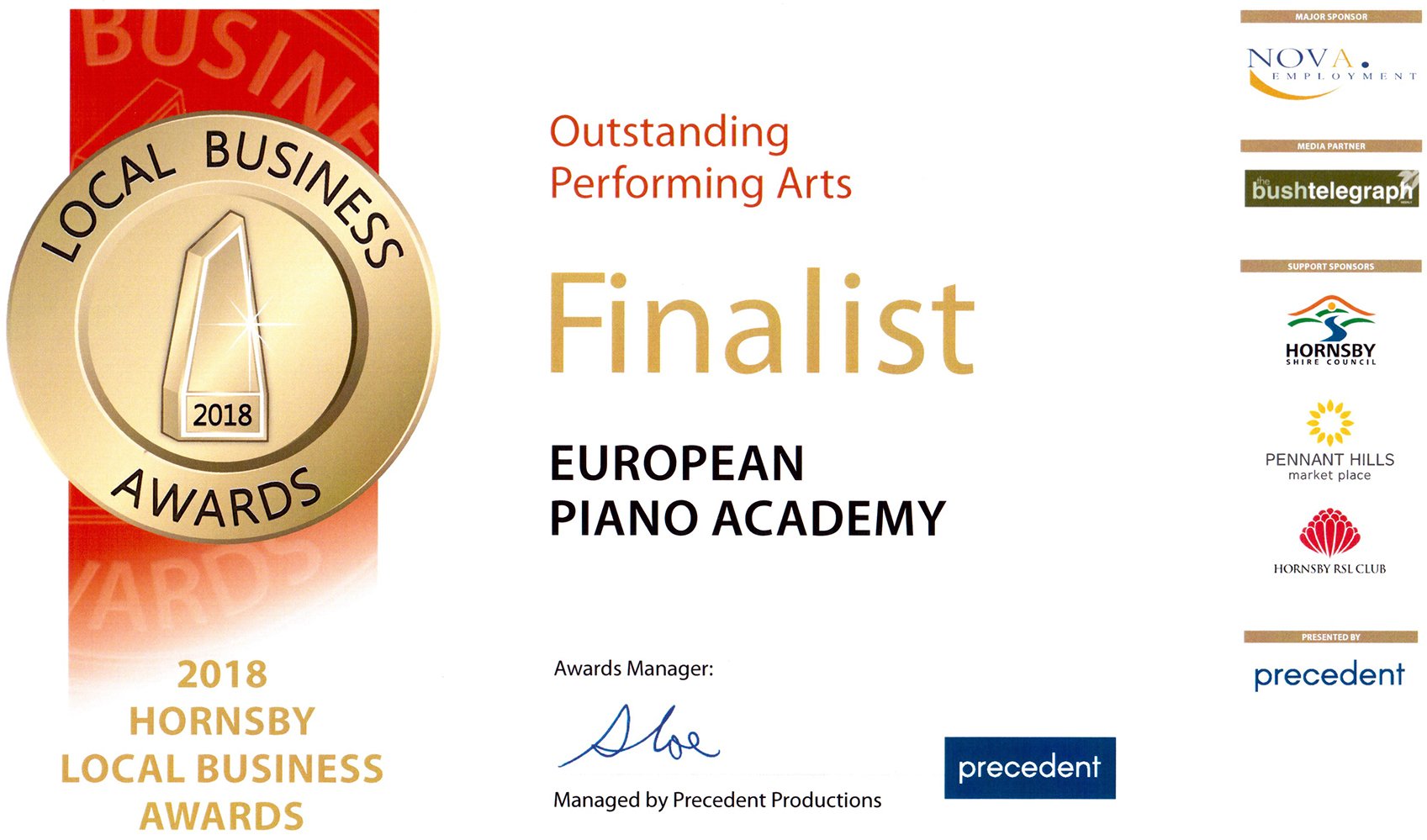 Our 2018 Outstanding Performing Arts Award

2020 Best Piano School – Eastern Australian States – Australian Enterprise Awards